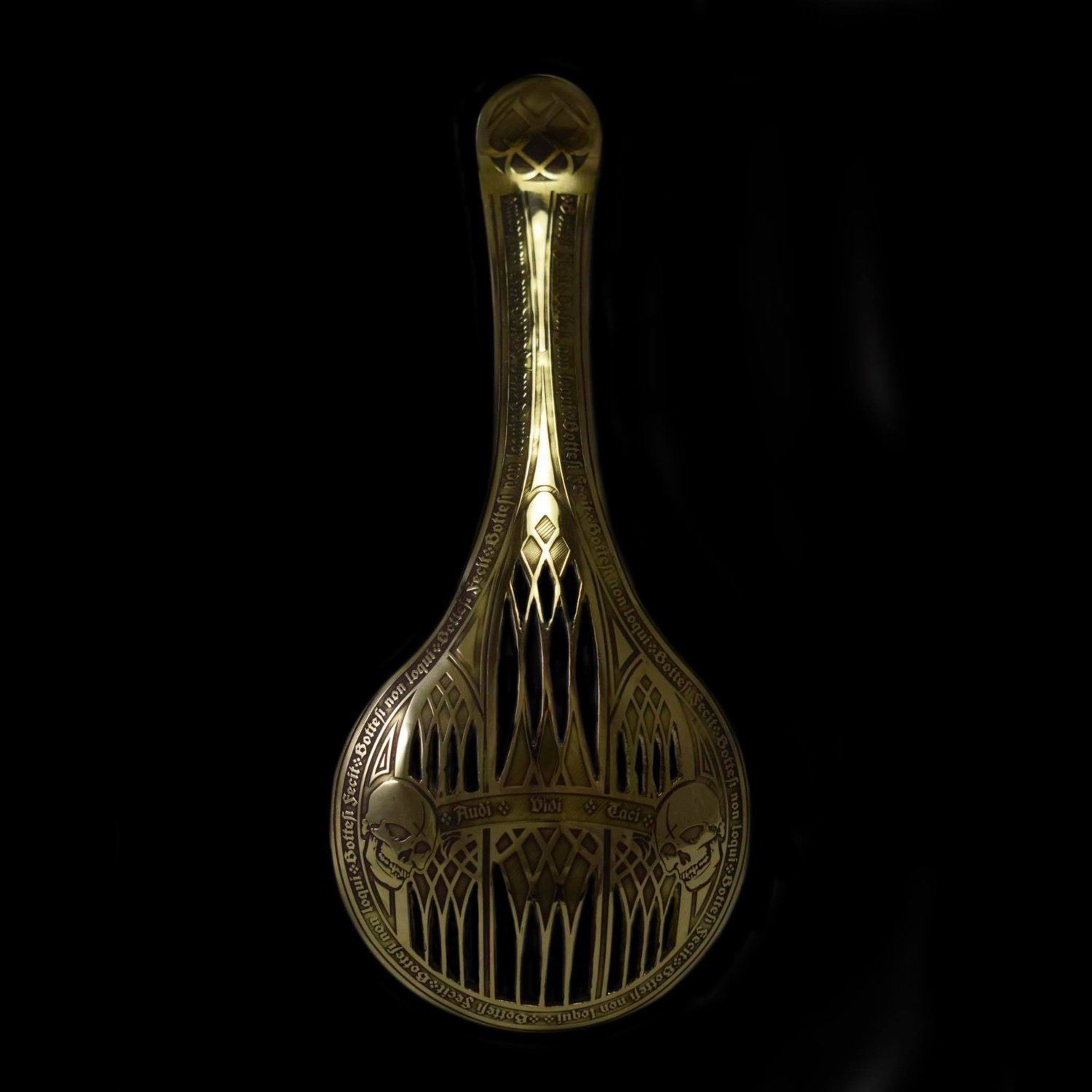 Church Julep has been created by uniting our two most significant designs. The Holy bar tool with its gothic arches, and the Omnia Julep with its characteristic skeleton.
Each julep is made by hand therefore each unit is slightly different.
Using brass plates, the design is engraved, cut and forged into that little julep.
No welds.
Wash by hand
Product designed and produced by Bottesi in Madrid.
We recommend read the Shipping Terms before complete your order.